Indian Startup ecosystem is on an exponential rise. Even when the globe was going through a slow pace in the last 2 years, some of the Startups in India were steadily attracting investments and making their mark.
Hurun India recently released a detailed report about the existing Unicorns and the future probable Unicorns from India. As per the report , India has 51 Unicorns. Almost half of them were added to the list in the last one year.
Already in the last one week, two more have moved to this unique club. It was Mobile Premier League (MPL) which made news few days ago by joining this league.
Now it is time for Apna which also becomes the youngest startup to attain the Unicorn status.
Apna describes itself as "India's largest professional networking and job opportunities platform for India's rising workforce". Started in 2019, Apna is now present in more than 28 cities.
Nirmit Parikh is not new to the Startup world. An alumni of Nirma Institute of Technology, he already has two startups under his sleeves. Incone Technologies, founded in 2009 and Cruxbot, founded in 2012. Cruxbot was acquired by Kno Inc, a subsidiary of Intel Corporation.
Nirmal completed his MBA from Stanford University and worked with Apple Inc. for two years before starting Apna.
Apna is common man's LinkedIn version with a focus towards blue and grey collared workers.
The App also provides free English learning lessons, Government examination preparation, etc.
The investors who have believed in Apna include Tiger Global, Owl Ventures, Sequoia India, Insight Partners, Lightspeed India, GSV Ventures, Maverick Capital, Rocket Ship, Green Oaks Cap.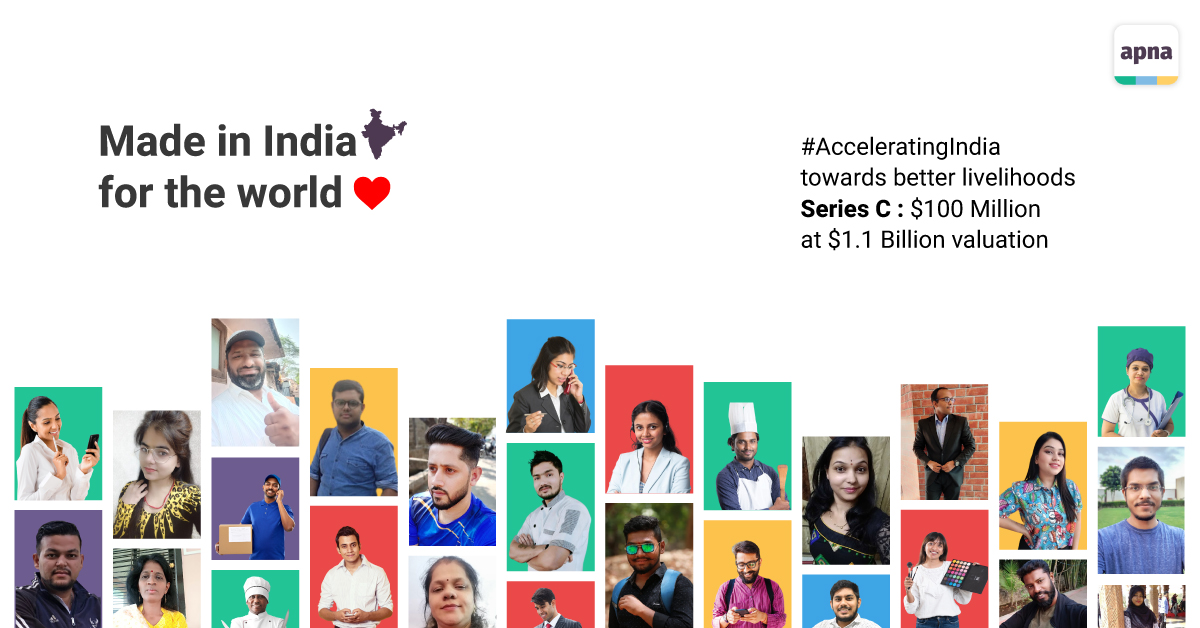 Lot of people out there have got ideas and keep thinking 'mera time kab ayega'?
It is all about executing the idea and definitely 'Apna time ayega'.
Good to see startups like Apna making an impact and to have a valuation of USD 1.1 Billion in less than two years of inception is an amazing achievement.
It will be interesting to see if this latest and fastest startup to attain Unicorn status will become one of the greatest in the coming years…!!!