Carl Pei has always thought about making it better even if it is just One. Pei co-founded One plus in 2013 and saw a quick adaptation from the consumers across the globe. A niche set of customers to start off and then a rage which quickly spread across, which tapped the smart phone users who were looking for a 'cost effective' high end device with all features.
Seven years later , Pei decided to quit from One Plus and since then the tech world was keenly waiting for his new venture. So what was he doing ? Nothing 🙂
Finally Pei made the announcement today, on the 27th of January, 2021.
This is how it got unveiled:-
A futuristic short video which spoke about NOTHING.
It's easy to make something.
Even easier when it's just like the thing before it. And the one before that. But like all good things, this one starts from scratch. No notes. No blueprints. No map to find our way back.
We're rethinking everything. From what we make and how we make it. To what goes in and what goes out. A giant reset button for all things innovation.
And so we go. Confident that technology in reach isn't worth reaching for. We know, because we tried reaching a little further.
And came up with nothing.
Nothing, a new forward-thinking consumer technology company based in London and founded by Carl Pei and his team, has officially been unveiled today.
This announcement comes shortly after a $7 million round in seed financing in December 2020 that included notable tech leaders and investors such as Tony Fadell, Casey Neistat, Kevin Lin, Steve Huffman and Josh Buckley.
"It's been a while since anything interesting happened in tech. It is time for a fresh breeze of change," said Carl Pei, CEO and founder of Nothing. "Nothing's mission is to remove barriers between people and technology to create a seamless digital future. We believe that the best technology is beautiful, yet natural and intuitive to use. When sufficiently advanced, it should fade into the background and feel like nothing."
Nothing will be releasing its first smart devices in the first half of this year.
Kunal Shah, the founder of Cred has backed this venture.
For once everyone will be keenly awaiting for NOTHING.
From the initial reaction from tech experts, looks like we will actually get to see NOTHING making lot of noise:
What a start to 2021, Get 'Pei'd for Doing Nothing 🙂
Carl Pei has more things coming up under Nothing: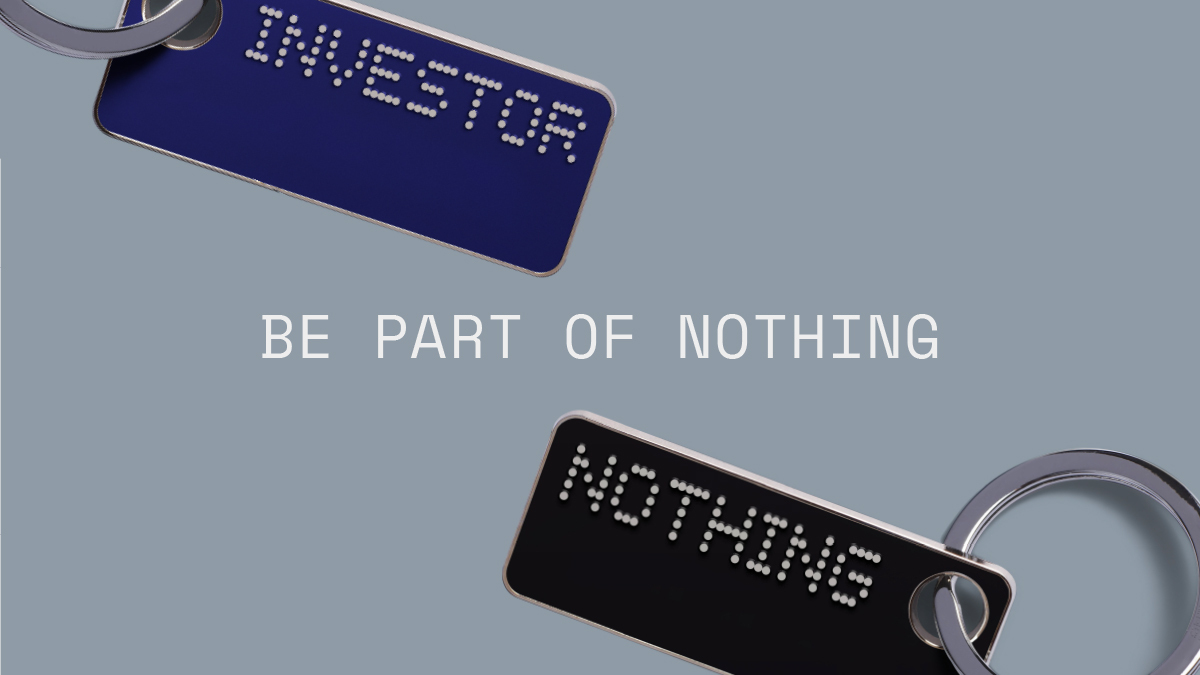 A chance to own a piece of NOTHING. Already this has seen interests accumulating to 18 Mn USD in just 24 hrs from 14,500 people. It will be huge board of initial investors.
Everything in the world comes with risk and NOTHING is not saying it otherwise.
Disclaimer: I have also pre registered for this and it will be great to say that I invested in NOTHING 🙂